sometime around almost 2 yrs ago in Itaewon at a cafe/restaurant called BETWEEN. i remember it being pretty empty around afternoon bc it was a holiday sometime in the fall. im thinking it was "chuseok~" (i have a not so good memory).. itaewon was our old hangout spot when we lived around the area.

sipping coffee and enjoying the emptier relaxed scene was memorable and having my favorite chocolate cake to top it off.. i really loved this plate of dessert! it taste as good as it looks.
although when we went back last time, they no longer had the cake on the menu :('''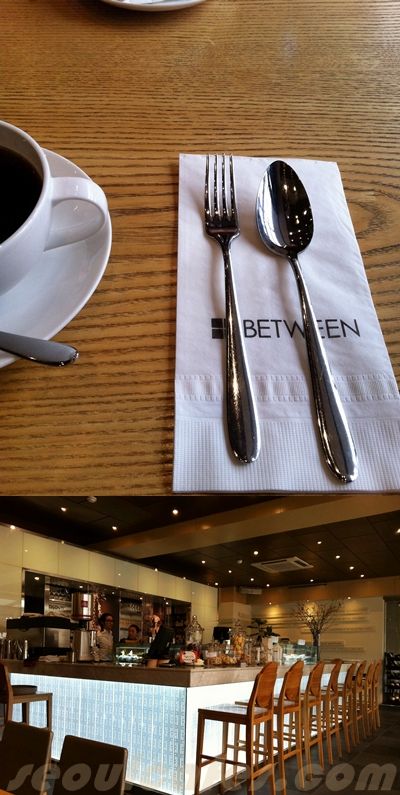 im not sure how it's changed or stayed the same after almost 2 years, but the cafe also served sandwiches and pasta dishes as well as coffee and dessert. i like the more casual atmosphere during the day time.
if you're around itaewon its a nice area to check out when its emptier. i think it turns to a trendy bar/restaurant after dark ;)
DIRECTIONS: get off itaewon station, exit 2, walk straight out for 1 block. after passing Caffee Bene, it should be on your left, called BETWEEN.