did some real exercising for the first time in forever.. we climbed/walked/ran to namsan tower.
a nice walk way and perfect weather!
view from half way up the mt.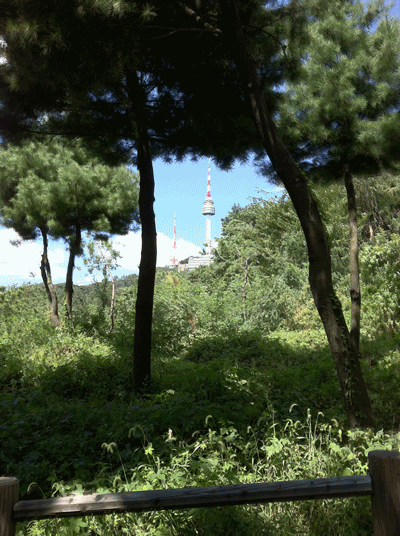 we did the loopy loop walk way where many tourists were walking.. it was nice to see families out together.. was such a perfect day!
so i promised myself to keep this up! i forgot how good it feels to exercise!