andrew got these pastry goods from Macau! looks pretty ordinary, but looks are deceiving~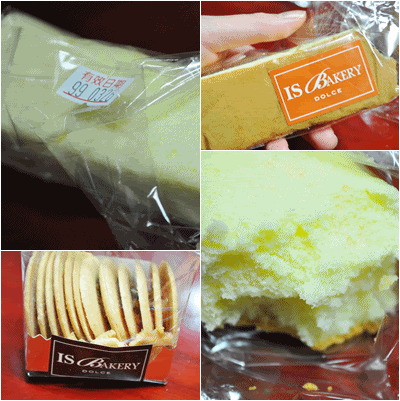 these yummos by far, were the tastiest stuff ive had!!!!
the cookies were sooo delicate..taste of milk/lemon/caramel/peanuts... mmmmmm...
(im awful at describing things.. doing no justice here) and that sponge cake(?)!!!!!!!!!! how it melts like butter like air.. like nothing ive tasted before......